Meet our Specialist Orthodontists
Our friendly orthodontists have a great deal of knowledge and expertise. Drs Rootkin-Gray and Huntley have been practising orthodontics for a long time, but they still make it a priority to keep up to date on the latest orthodontic techniques. And their breadth of experience means that, when you visit our practice, you're with a skilled team that will put your needs first.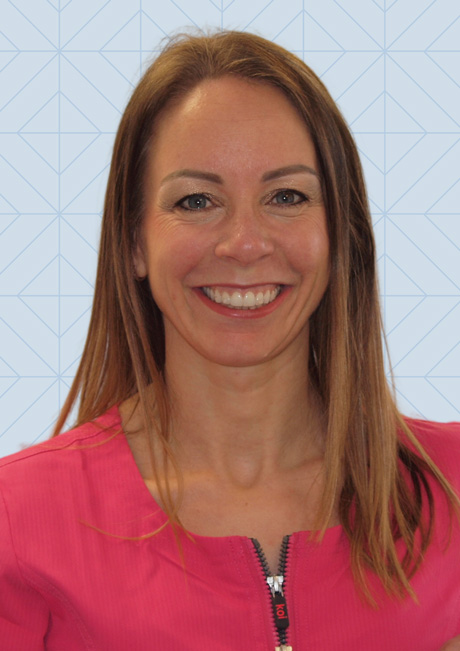 Dr Virginia Rootkin-Gray
BDS Msc MFDS M.Orth RCS
GDC Reg: 76556
Virginia is a Registered Specialist with the General Dental Council. She joined Orthodontic Excellence in 2007, where she has honed her expertise in Invisalign® treatments, Incognito lingual appliances and creating effective treatment plans for complex interdisciplinary cases.
Ever keen to keep abreast of modern techniques and best practice, she has introduced various new techniques to the practice, including fixed class II correctors (Herbst and Powerscope), Invisalign®'s functional appliance system and the Carriere appliance. She has travelled to the University of Dusseldorf to acquire new experience and learn about new orthodontic appliances, including the TAD borne Beneslider system. She has also developed an interest in appliances that can mitigate snoring and support the management of sleep apnoea.
She is an Invisalign® Diamond Provider and was an early adopter of Invisalign® treatments for teens, including the mandibular advancement feature. Virginia understands that keeping abreast of technology in orthodontics is a never-ending process.
Education
Virginia grew up in Solihull as one of 4 children whose stepfather was a general dentist. She had her heart set on becoming a dentist from a very young age; whilst at junior school she would remove her friends' wobbly teeth in the playground using green paper towels! In her teens she worked as a dental nurse during the holidays, and this cemented her ambition.
She officially started her dental undergraduate training at Guy's in London in 1994 and her attention to detail and manual dexterity won her the prestigious Newland Pedley Prize for Operative Dentistry. Following graduation, she had a series of junior hospital positions in oral and maxillofacial surgery, paediatric dentistry, orthodontics and general practice.
She was accepted for specialist orthodontic training at the internationally renowned Eastman Dental Institute, London in 2002. During her training programme, she was awarded the degree of Master of Science and Membership in Orthodontics from the Royal College of Surgeons of England.
Her work at Orthodontic Excellence
After joining Orthodontic Excellence, Virginia worked very closely with Peter to bring the practice to the forefront of orthodontic innovation, such as incorporating digital scanners in order to eliminate impressions and plaster models. We're proud to say all patients have been digitally scanned since 2015!
Virginia feels very strongly about the importance of our actions for future generations and is leading the team here on a green crusade. She has introduced a water fountain and made the practice part of the national free water 'refill' programme, offering our practice as a leader in cutting plastic waste. She has also instigated the replacement of disposable surgery plastic cups with stainless steel cups that we sterilise.
She says she will continue to review our systems at OE and reduce waste whenever possible.
She also led the adoption of the amazing Dental Monitoring system for Invisalign® patients when it became available in the UK early in 2018.
Virginia taught jointly with Peter at numerous postgraduate teaching and CPD events and eventually took over the ownership of the practice in late 2019.
Her free time
Away from work, Virginia is just as busy. She and her cycling-mad family have become active members of the local cycling clubs to keep up with their youngest who started cycling aged two.
Their eldest has frequently been featured in the local paper with his racing successes. He is now on the Team Great Britain Academy cycling programme and much of their spare time is spent supporting him in this.
Not only a mum, Virginia is our domestic goddess, baking wonderful cakes and other fantastic culinary creations and regularly sewing her own clothing designs for home and work.
We are not sure what she does to relax!
SHOW MORE +
SHOW LESS -